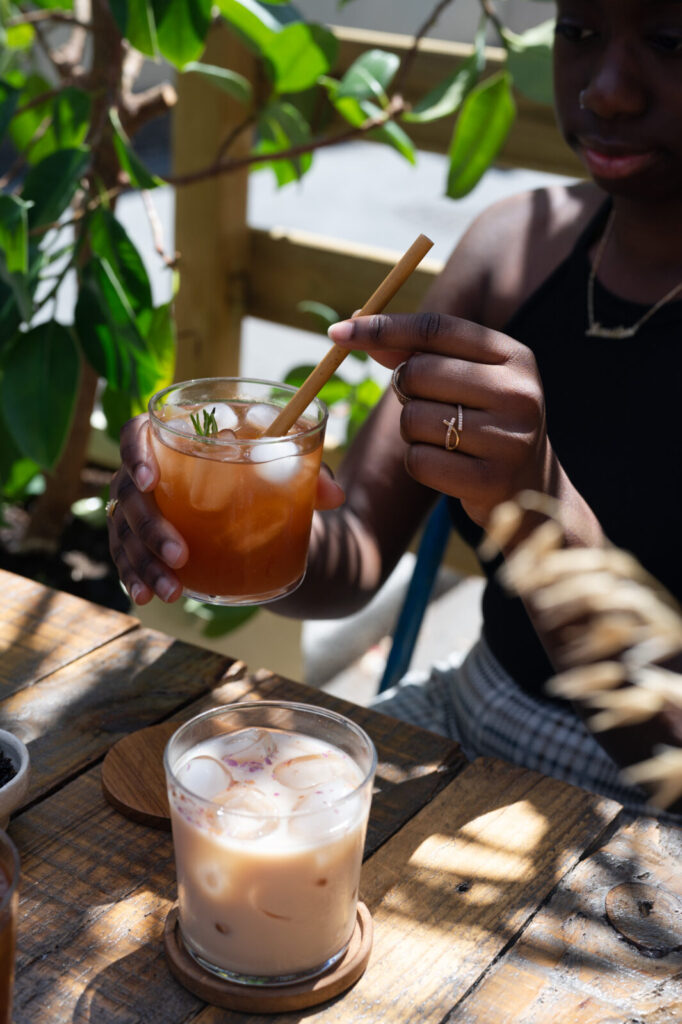 For a refreshing drink with fruity aromas and subtle notes of chai spices
Ingredients for 1 liter of Iced Tea :
Préparation of Iced Tea :
Leave the Sticky Chai Honeybush to infuse in water for 24 hours in a refrigerator.
Strain your mixture and mix it with the rest of the ingredients.
Reserve in a cool place and serve with ice cubes.
Here is your homemade Iced Tea, healthy and tasty. Enjoy it without moderation !