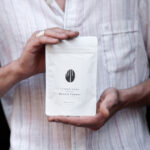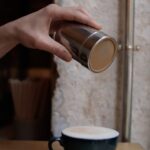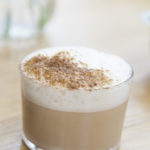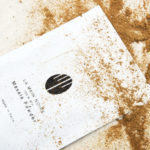 Masala Powder (épices en poudre) – 50g
6.33€
Masala Powder prix HT : 6€
Connaissez vous le Masala Powder ? Ce mélange d'épices incontournable de la cuisine indienne.
Il vient éveiller vos papilles et apporter à vos Chai Latte une note olfactive extraordinaire. À la fois complexe et subtil, c'est la finition pour parfaire vos boissons!
Saupoudrer et laisser vous enivrer par son parfum.
Pour les plus créatifs d'entre vous, tenter l'aventure en associant notre Masala Powder 100% Bio à vos réalisations culinaires !
Ingrédients :
Poivre noir*, cannelle*, cardamome*, gingembre*, muscade*, clou de girofle*
*Tous nos ingrédients sont issus de l'agriculture biologique.
Peut contenir des traces de gluten, fruit à coque, moutarde, céleri, sésame.
– Produit artisanal fait à Paris –
Caractéristiques :
DLUO : 2 ans.
Bien refermer après chaque utilisation, à conserver dans un endroit sombre et sec à l'abri de la chaleur.
Conditionnement : Sachet en papier kraft
– Produit artisanal fabriqué à Paris –
Client reviews
If you liked the product, leave a comment and receive a coupon code for your next purchase.