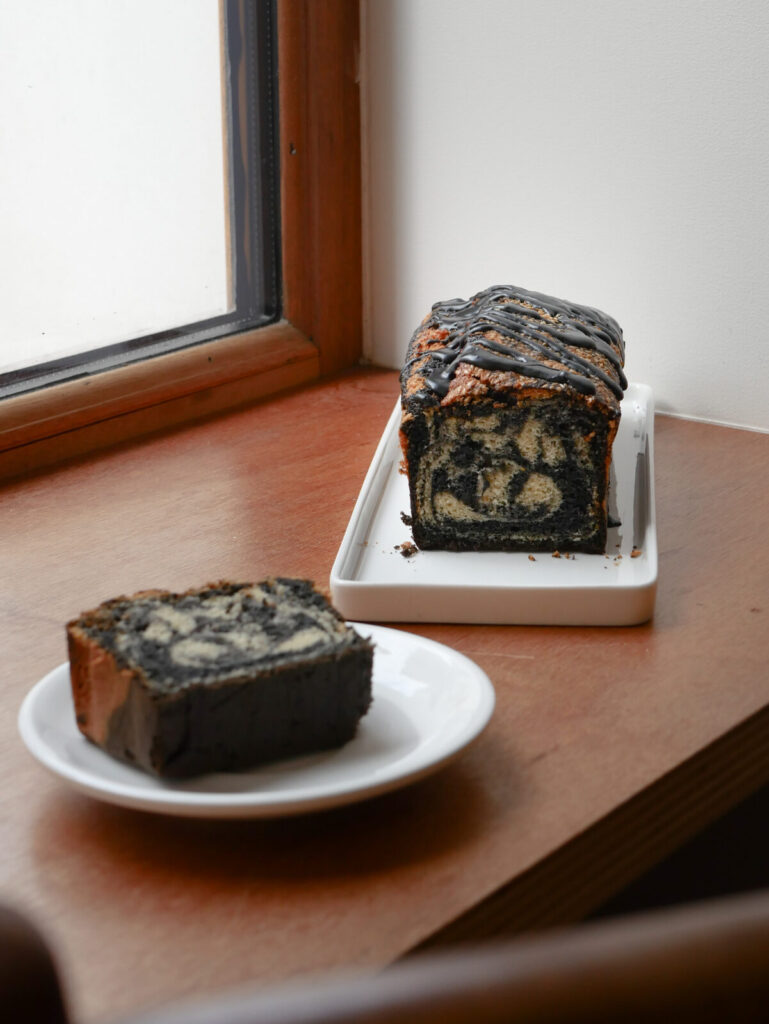 Ingredients : 
About 80g of La Main Noire Black Paste diluted in a little water
125g sugar
125g of butter and half salt
125g of flour
5 eggs
1 vanilla pod
10g baking powder
Preparation :
Whisk the yolks with the sugar
Add the melted butter
Add the flour and baking powder and mix gently with a spatula, then whisk until perfectly incorporated.
Separate into two doughs, add the vanilla bean seeds to one and the diluted Black Paste to the other
Beat the egg whites firmly with a pinch of salt
Add half the whites to the vanilla paste and the other half to the sesame paste and mix gently until well incorporated
Add layers of each mixture successively into a cake tin
Add sesame seeds (optional) before baking at 180 degrees for about 30-40 minutes depending on your oven.
Once the cake is cooked and cooled, if desired, add a Black Paste glaze made from icing sugar and Black Paste diluted in a little water. Enjoy!