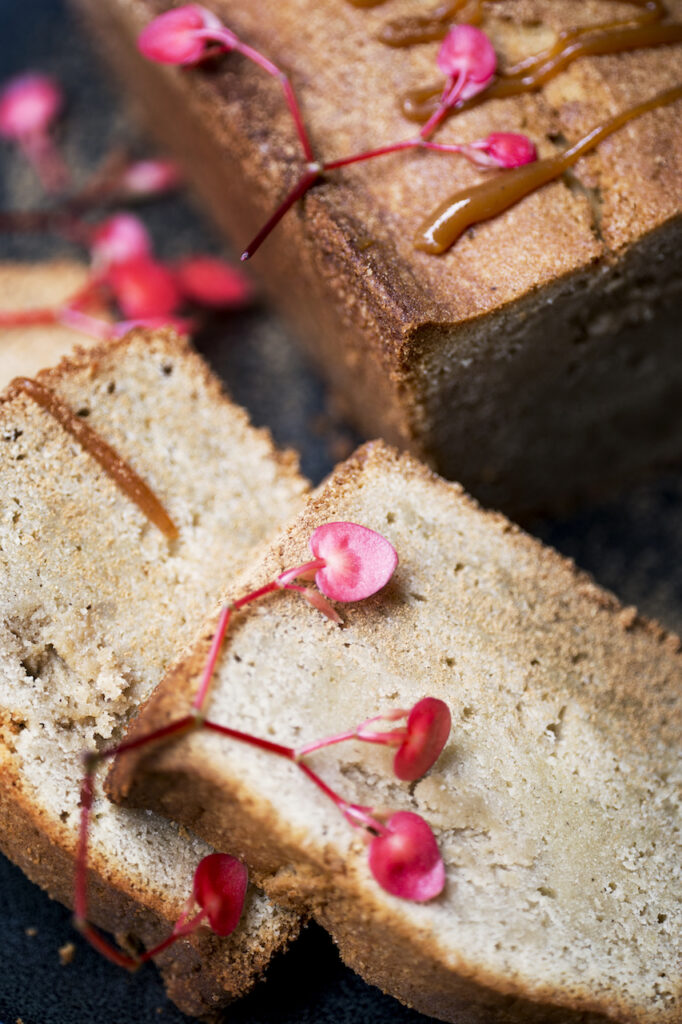 Ingredients
4 oz (120g) light sour cream
11 fl oz (330ml) strong coffee
1 teaspoon vanilla essence
6 oz 180g butter, softened
100g Sticky Chai
7 oz (210g) brown sugar
3 eggs
10 oz (300g) self raising flour
7 oz (210g) sugar
2 fl oz (60ml) kahlua or other coffee flavoured liqueur
Method
Preheat oven to 350f (180c). Butter a fluted cake tin and dust with flour then set aside.
In a small pot/pan, add butter and let melt on a low heat. Add Sticky chai and allow to infuse for around 5 minutes, letting the butter colour lightly
Strain the butter and put aside for us in the rest of recipe
Mix the sour cream and 2 ½ fl oz (80ml.) coffee and vanilla together with a whisk and set aside.
Using an electric mixer, beat butter and brown sugar until pale then add eggs, 1 at a time, beating well after each addition.
Mixing by hand, add half the flour to the egg mixture alternatively with half the sour cream mixture. Stir well to combine then repeat.
Pour the cake mixture into the prepared pan then bake for 45 to 50 minutes or until a skewer inserted into centre comes out clean and the surface of the cake is puffed and golden.
Allow the cake to cool for a few minutes then turn out onto a wire rack to cool.
Meanwhile, combine white sugar, remaining coffee and coffee liqueur in a saucepan and bring to the boil. Simmer for 15 minutes until the syrup has reduced and is thick. Stir gently to ensure all sugar is dissolved then set aside to cool.
Prior to serving, drizzle the coffee syrup over the cake and serve any remaining in a small jug.