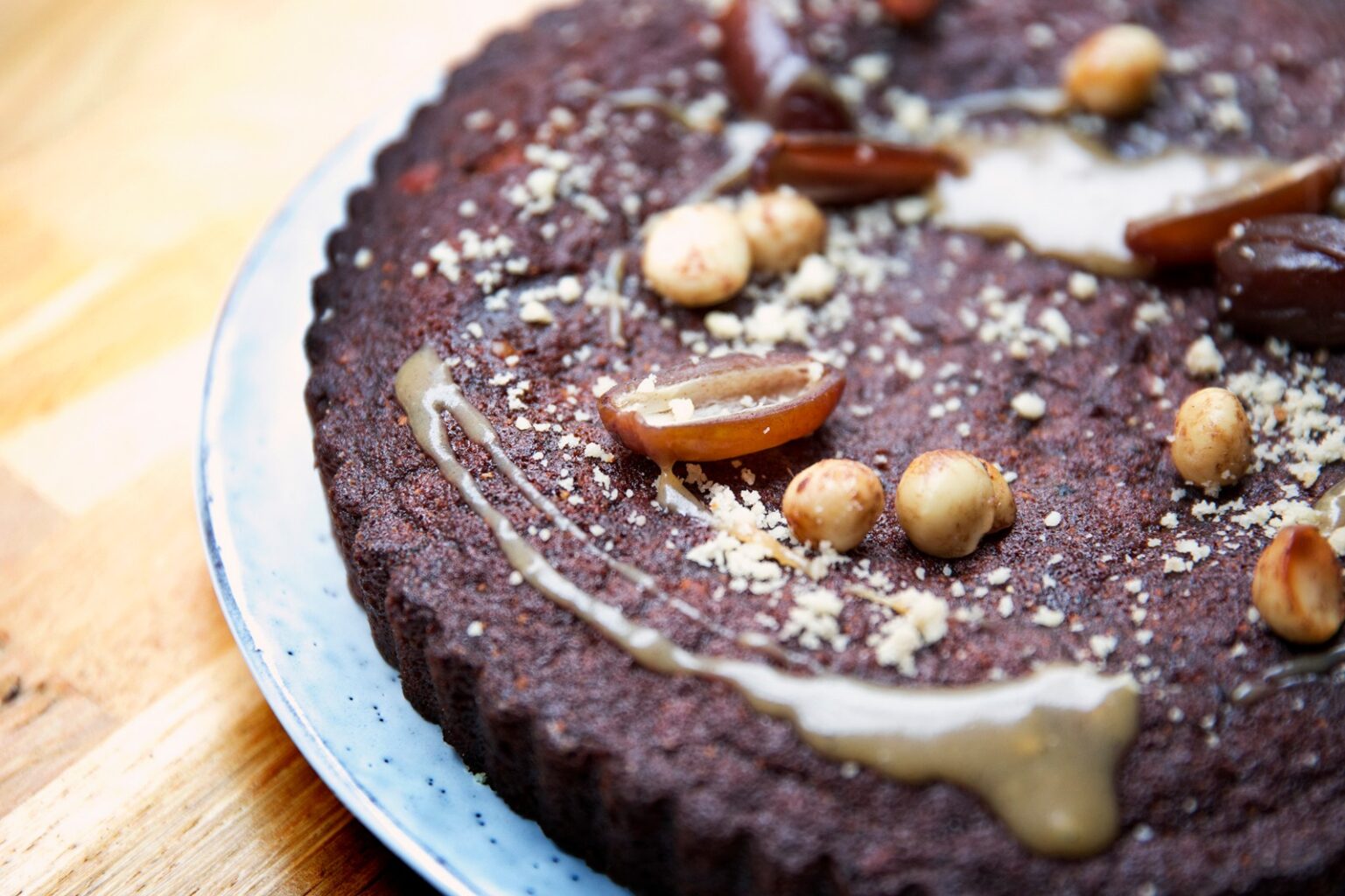 Ingredients
6 oz (180g) large dates, pitted and chopped
3 oz (90g) macadamia nuts, chopped and toasted
1 teaspoon bicarbonate soda
10 fl oz (300ml) boiling water
2 oz (60g) butter
7 oz (210g) brown sugar
2 large eggs
6oz (170g) self raising flour
1 teaspoon vanilla essence
For the Sticky Chai Toffee sauce
5 oz (150g) brown sugar
5 oz (150g) double cream
1 teaspoon vanilla essence
2 oz (60g) butter
50g Sticky Chai
Method
Preheat the oven to 350f (180c) and butter a loaf tin or 20cm. round springform and dust with flour.
Mix the dates with the bicarbonate soda and cover with the boiling water. Cream the butter and sugar until creamy, then add eggs, 1 at a time. Fold in the flour, date mixture and vanilla essence. Mix well, lastly adding the chopped nuts.
Bake for 35 minutes or until the cake is well puffed and deep brown.
Meanwhile mix the brown sugar, cream, vanilla essence, sticky chai and butter in a saucepan. Heat until boiling and simmer for 5 minutes. Strain over the warm cake, or pour the sauce into individual bowls and serve on the side of the cake.