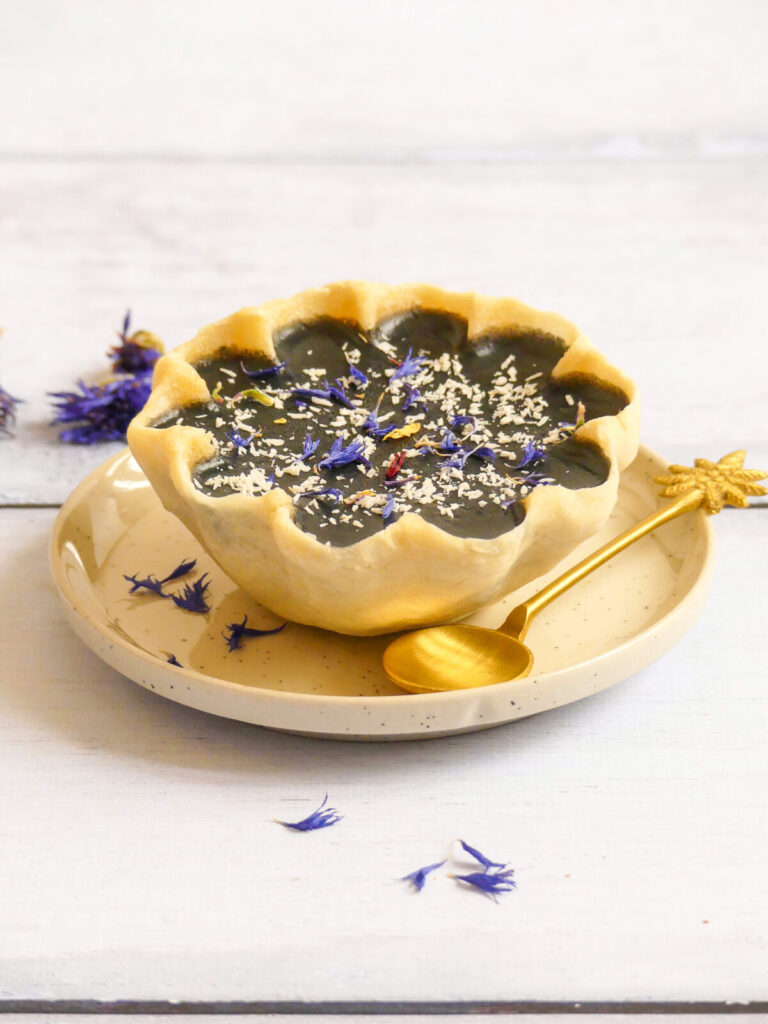 Recipe by @eveisveg
La Main Noire product used : Black Paste (Black sesame and activated charcoal)
Quantity : For 1 person
Ingredients :
For the dough :
For the dough:
50 g of small spelt flour
1 tsp sesame oil
1 tsp coconut sugar
1 pinch of vanilla salt (optional)
water
For the filling :
200 ml coconut cream
1 tbsp Black Paste @la.main.noire
1 tablespoon bramble honey
1/2 tsp activated charcoal powder
1,5 tsp of agar agar
Preparation : 
Preheat the oven to 150 degrees.
In a bowl, mix all the dry ingredients of the paste.
Add sesame oil and water until you get a homogeneous dough ball.
Spread the dough around an oiled wide rimmed tart pan.
Prick the bottom with a fork and bake for 10 minutes.
Meanwhile, in a saucepan, add all the ingredients for the preparation and whisk well to obtain a smooth texture.
Bring to a boil for 2 minutes, then pour the mixture into the pie shell and let cool at room temperature and refrigerate for 1 hour. Sprinkle with coconut shavings before serving.