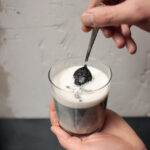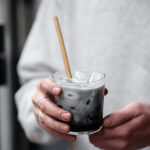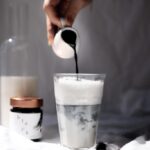 TUTO
How to make a Black Latte with
the Black Paste
Black Paste – Fresh paste of black sesame and activated vegetable charcoal – 150g
14.20€
Découvrez notre Black Paste, une pâte fraîche 100% naturelle et vegan de sésame noir torréfié et de charbon végétal actif premium à base de coques de noix de coco. Plus poreux, il absorbe plus efficacement les toxines de notre corps.
Couramment utilisés en cuisine ou en pâtisserie, ces deux ingrédients sont devenus les petits chouchous du grand public ! Sa couleur intense nous envoûte et sa saveur si particulière nous marque l'esprit.
Notre Black Paste tire sa gourmandise du beurre de cacao associé aux sésames noirs torréfiés, elle est relevée d'une touche de gingembre frais et de poivre noir, le tout est confit dans du sirop de datte, un sucre naturel préservant tous les bienfaits et les saveurs de notre Black Paste !
Client reviews
If you liked the product, leave a comment and receive a coupon code for your next purchase.