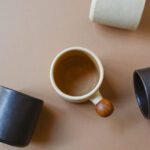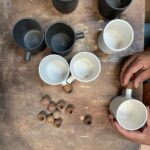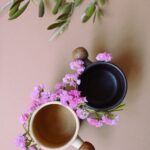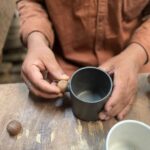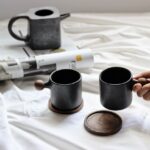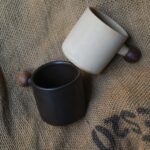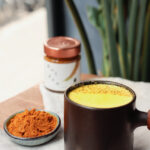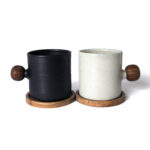 Handcraft ceramic mug
28.00€
La Main Noire x Objectry
Enjoy your favourite Healthy Latte or Sticky Chai Latte in these unique mugs handmade in India. A meaningful collaboration with Objectry*, highlighting the raw materials and traditional craftsmanship at the heart of its philosophy. The essentials for your drinks.
A combination of clay and wood, with raw and essential lines. The mugs are available in two colours: matt black or off-white, always with a pure, minimalist and raw design: the essential.
For a better experience, the mug comes with a handmade wooden saucer.
Hand wash only. Do not use the dishwasher to clean your ceramic mug.
*About Objectry Design Studio:
Based in Delhi, the Objectry design studio shares the same values of sustainability and authenticity as The Black Hand.
Enjoy your favourite latte or Sticky Chai in these unique mugs.