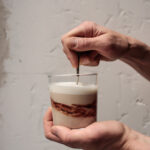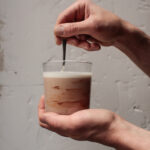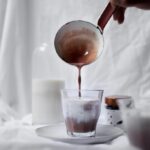 TUTO
How to make a Raw Cacao Latte with
the Raw Cacao Paste
Raw Cacao Paste – Paste of Raw Cocoa – 165g
14.20€
Une pâte de Cacao Cru issue de l'agriculture biologique et Vegan, notre Raw Cacao Paste est un concentré de bienfaits énergisants pour le corps et revitalisants pour l'esprit ! Une saveur délicieuse, synonyme de gourmandise.
Laissez-vous surprendre par ces notes florales, ces arômes subtils et ces doux arômes de cacao cru.
La Raw Cacao Paste tire son onctuosité et sa gourmandise du beurre de cacao cru. Elle est confite dans du sucre naturel à basse température pour en préserver tous les bienfaits et les arômes de ce super aliment !
Client reviews
If you liked the product, leave a comment and receive a coupon code for your next purchase.