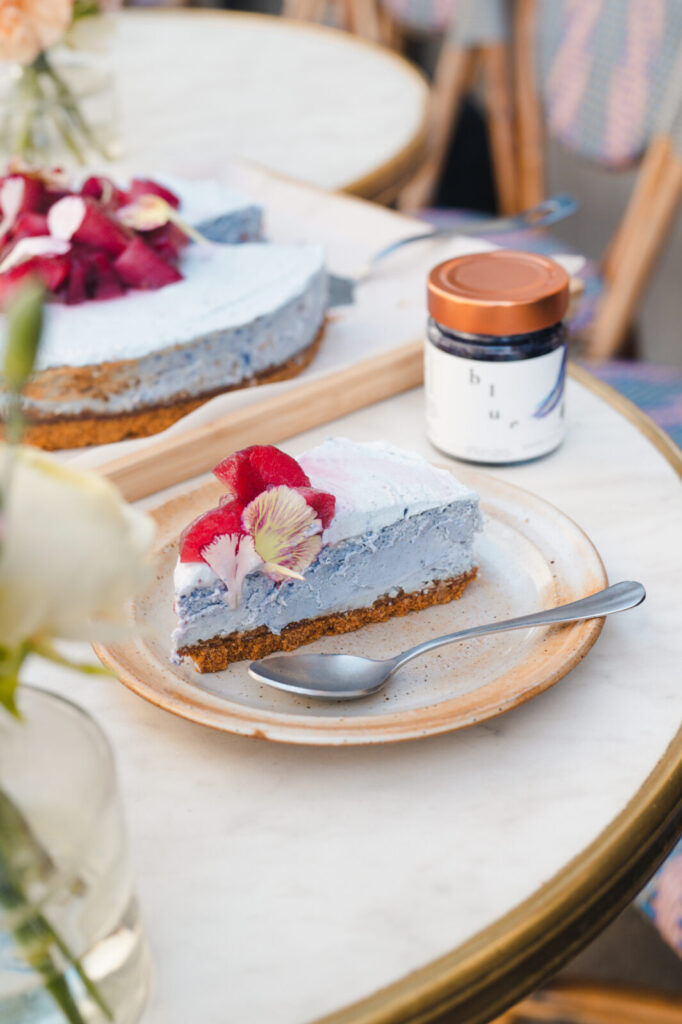 Blue Paste's cheesecake recipe
Ingredients for the Blue Cheese Cake recipe:
150g Speculoos
20g butter
900g Creamcheese
140g sugar
40g brown sugar
3 eggs
2 tablespoons cornstarch
1 citrus zest
Blue Paste La Main Noire
Blend 150g Speculoos and 20g butter, then bake in the bottom of the Cheesecake tin for 10 minutes at 160°C.
Next, mix your 900g Creamcheese with 140g sugar, 40g brown sugar, 3 eggs, 2 tablespoons cornflour and 1 citrus zest.
Add 40g of Blue Paste to 50g of the previous mixture and blend (this prevents lumps!). Then add this mixture to the rest.
Pour the mixture over the baked cookie. Bake at 150°C for 50 minutes.
As an option, you can beat 50g of soft butter with 40g of powdered sugar and 10g of Blue Paste, then add the Creamcheese to make a glaze. Note that the soft butter must be at room temperature! This prevents cold bits of butter from mixing with the creamcheese.
Recipe by Café Désirée !